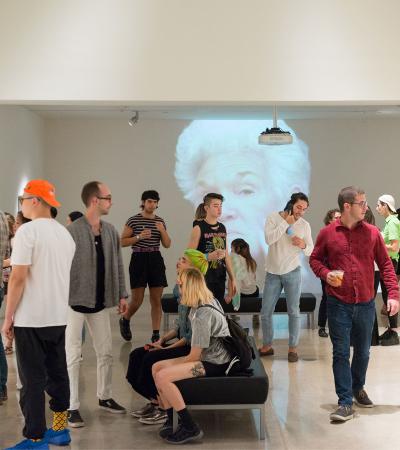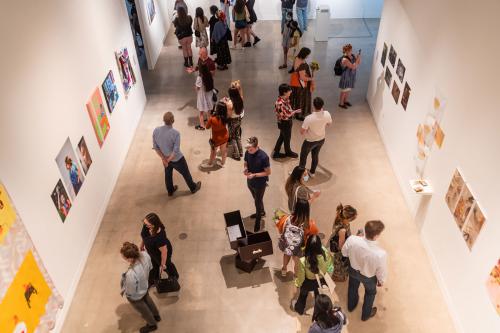 Visual Arts Center
The Visual Arts Center (VAC) is the department's 13,000 square-foot gallery space that exhibits the work of national and international artists alongside that of students. Its mission is to provide a platform for artists, curators, and educators to experiment, test ideas, and take risks. Through exhibitions and public programs, it aims to spark generative conversations about art and contemporary society.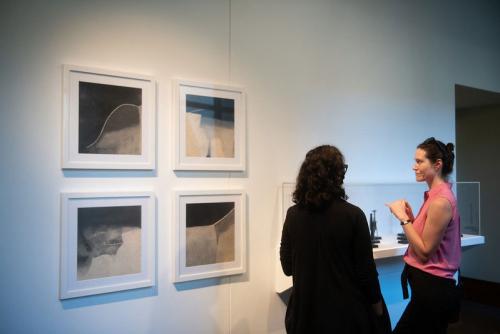 Courtyard Gallery
The Courtyard Gallery is an exhibition space within the university's AT&T Hotel and Conference Center that features artwork by alumni of the Department of Art and Art History.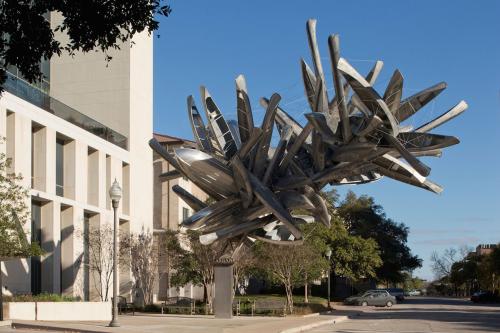 Landmarks
Landmarks is the public art program of The University of Texas at Austin and includes work by more than 40 artists. Its projects are located throughout the main campus and comprise sculpture, two-dimensional works, installations, projections, and videos. Works that are part of the Landmarks Video series play in the west atrium of the Art Building.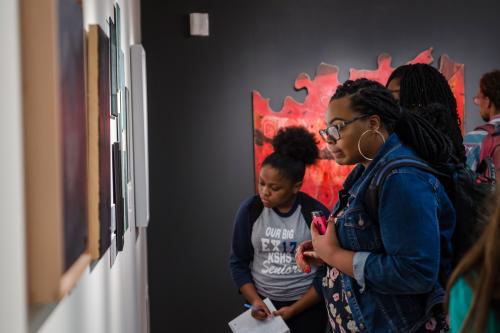 Art Galleries at Black Studies
Art Galleries at Black Studies (AGBS) is a collecting institution whose mission is to acquire, preserve, interpret, exhibit, and otherwise make accessible modern and contemporary art and cultural materials from Africa and the African Diaspora for the benefit of a variety of audiences.
Blanton Museum of Art
The Blanton Museum of Art is one of the foremost university art museums in the country and has the largest and most comprehensive collection of art in Central Texas. The Blanton's permanent collection of more than 17,000 works is recognized for its European paintings, an encyclopedic collection of prints and drawings, and modern and contemporary American and Latin American art.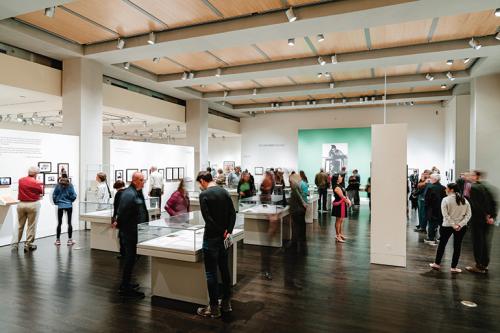 Harry Ransom Center
The Ransom Center is an internationally renowned humanities research library and museum. Its extensive collections provide unique insight into the creative process of writers and artists, deepening our understanding and appreciation of literature, photography, film, art, and the performing arts. Visitors engage with the center's collections through research and study, exhibitions, publications, and a rich variety of program offerings including readings, talks, symposia, and film screenings.