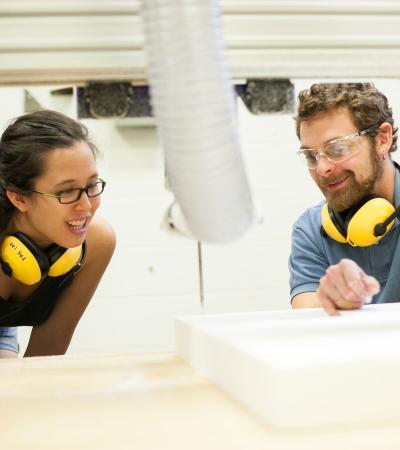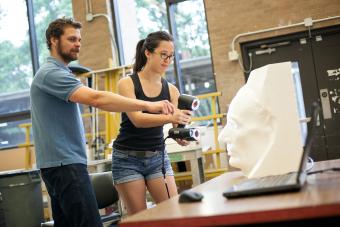 Digital Fabrication Lab
Home to the latest in creative technologies, the Digital Fabrication Lab (aka the Fab Lab) offers resources for digital visualization and fabrication, including 3D scanners and modeling applications, 3D printers, laser cutters/engravers, CNC milling machines and a vinyl cutter.
Photography Lab
The Photography Lab has resources for both digital imaging and black-and-white film processing and printing. The lab includes a darkroom, as well as a smart classroom with 12 Mac work stations and high-resolution scanners and large-format printers. Myriad equipment is available for checkout, including small- to large-format digital and film cameras, lighting gear, and a variety of accessories.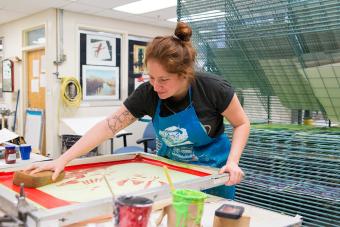 Print Labs
The Print Labs include four separate studios for each of the following print mediums: Intaglio and Relief, Lithography, Serigraphy, and a Riso Room. The labs house various presses, materials for preparing plates, stones, and screens, as well as printing tables, drying racks, a project space, and storage facilities. The Riso Room is run by undergraduate fellows and houses a Risograph Duplicator, a perfect binder, a guillotine, and offers printing services to the UT community.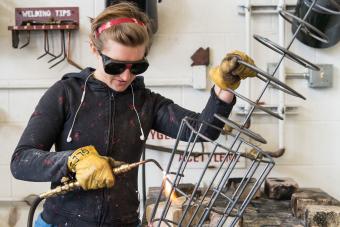 Sculpture Lab
The Sculpture Lab provides shop space and equipment for fabrication in wood, metal and other materials, including saws, sanders, grinders, sheers, rollers, benders, welders, plasma cutters and a variety of manual and power hand tools. Metal casting can also be performed, with the lab housing mold-making facilities and a large foundry with gas forge and two-ton, motorized hoist and trolley. Also part of the lab are several spaces of varying size for installation artwork, and digital cameras and lights are available for onsite documentation.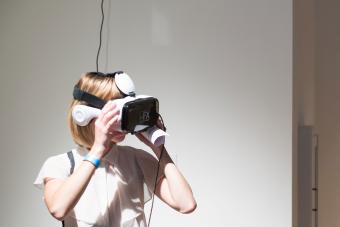 Transmedia Lab & Studio
Central to the area's focus on time-based art, the Transmedia Lab and Studio provide facilities and resources for audio and video production, extended media creation and performance projects. The lab houses multiple Mac work stations running the latest in graphics, non-linear editing, and augmented reality software. Hardware components include VR headsets, 3D and 2D scanners, drawing tablets, a stop-motion animation station, audio and video recorders, and various presentation equipment. The adjacent studio provides space and resources for performance and production, including lighting gear, audio and visual recording hardware, a custom-built "green screen", and several projectors. A variety of equipment is available for checkout to students enrolled in Transmedia courses.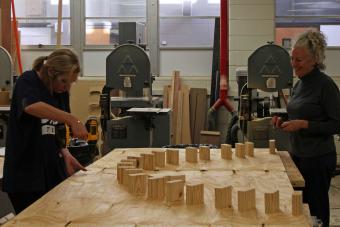 Woodshop
The Woodshop is a well-equipped space with machines, manual and power hand tools, and miscellaneous equipment for working with wood and various other materials. The shop's inventory includes a jointer and planer; table saws, bandsaws, compound miter saws and scroll saws; disc, belt, drum, and spindle sanders; routers; a mortising machine; a wood lathe; drill presses; a variety of hand tools; and a wide selection of clamps and jigs.