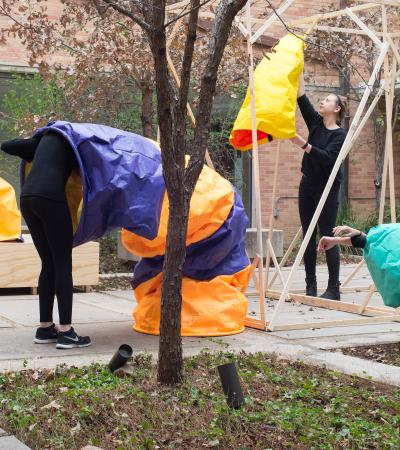 The Studio Art major offers comprehensive study in a close-knit community for students interested in pursuing graduate study or a professional career in the visual arts. Rather than providing degrees in a single medium (such as Painting or Photography), the undergraduate program offers two degrees in Studio Art that each allows students to take courses across five areas of study.
During their first year, Studio Art students gain an introduction to the department and their major through the First-Year Core Program, a set of courses completed by all incoming students to the department that build core technical and conceptual proficiencies and prepare them for advanced study towards their degree.
As they continue in the Studio Art degree, students can explore a variety of media in the program's five areas of study, or choose to focus on fewer areas and progress from introductory to advanced courses.
To enhance studio-based coursework, students are encouraged to participate in lectures and seminars by visiting artists and critics, and seniors in the program have the opportunity to help organize and show work in an annual public exhibition.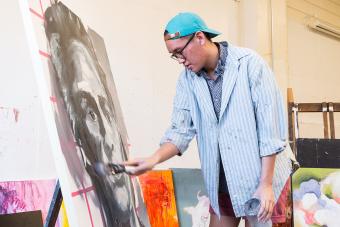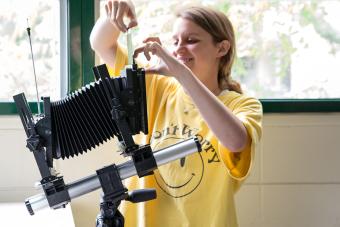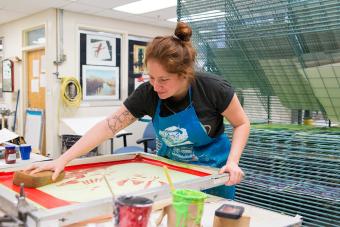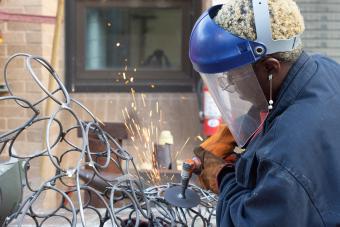 Sculpture & Extended Media