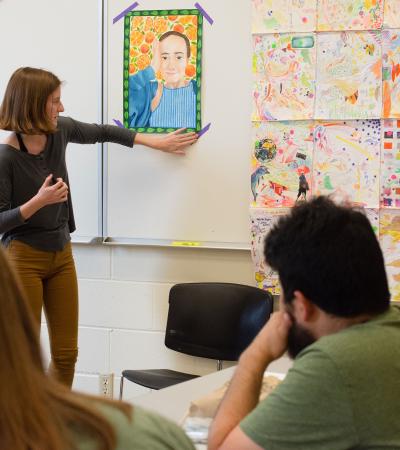 Students in the undergraduate Art Education program (also known as UTeach Art) learn the latest methods of pedagogy that prepare and certify them to teach visual art at elementary, middle, and high school levels in Texas.
During their first year, Art History students gain an introduction to the department and their major through the First-Year Core Program, a set of courses completed by all incoming students to the department that build core technical and conceptual proficiencies and prepare them for advanced study towards their degree.
As they continue in the program, students learn innovative, hands-on methods of art instruction through academic study and practical field experiences, explore contemporary issues informing socio-cultural competency, and hone their artistic skills in advanced Studio Art courses.
In their senior year, students apply their skills and develop practical experience in small classroom environments and a range of field-based sites that prepare them to become leading art educators responsive to learners.