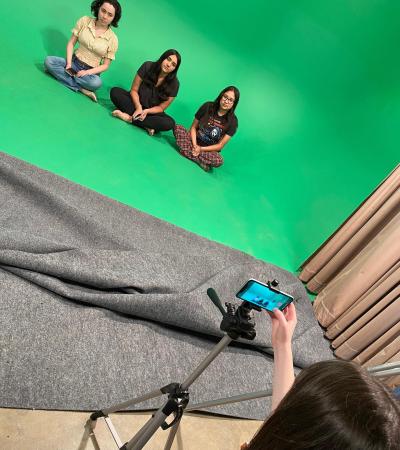 The First-Year Core Program is a hands-on, community-based, year-long experience that provides new students in all our degree programs an introduction to technical skills and conceptual understanding. Students take Core Studio courses that emphasize observation, innovation, craft, and community, as well as attend the Core Lecture Series to prepare for their academic journey as creatives and scholars.
The AAH First-Year Core Program is committed to creating a learning environment where students with diverse backgrounds and perspectives are welcomed and supported. AAH Core believes in the profound benefits of creating an inclusive environment. The diverse perspectives that students bring to our program strengthen and enrich our program and community. The AAH Core program strives to build a vibrant learning community with heightened awareness of implicit bias and microaggressions, and is committed to enhancing the university's mission of Diversity, Inclusion, and Equality in all forms, including: race, ethnicity, geographic origin, sexual orientation, gender and gender identity, ability, age, socioeconomic status, first-generation status, and others who have been historically underrepresented on campus.
We do this actively through interrogating our own positions as faculty, building awareness of the forms of bias and discrimination, educating ourselves, acknowledging trauma, and frequently inventorying and evaluating the content we share in our classrooms and lecture series to decolonize and diversify our pedagogy. We also have been awarded the ACT: Art and Art History First-Year Core Diversity and Curriculum Decolonization Seed Grant, a significant portion of which goes towards a scholarship for diverse students with financial need.
Concept
The First-Year Core Program introduces the pursuit of knowledge as a fundamental precept of a life in the visual arts. Research, ideation, and a search for conceptual understanding are the starting place for all student projects.
Innovation
Creative problem-solving and a commitment to new and unique solutions are encouraged. Students are pushed to process acquired knowledge into something that provides original insight.
Craft
An awareness and sensitivity to material usage. As young makers, students are introduced to the language of visual form through a variety of project prompts each with specific materials to explore.
Context
The language of form and composition is universal and fundamental to the discourse of visual arts. Students must become versed in this language in order to make and to intelligently discuss making (critique). The First-Year Core Program introduces context in relationship to art history and culture.
Community
Visual makers and thinkers do not exist in a vacuum, but instead rely heavily on their community for critical feedback and support. Students experience connectivity, crossover, and collaboration within the classroom and with their peers.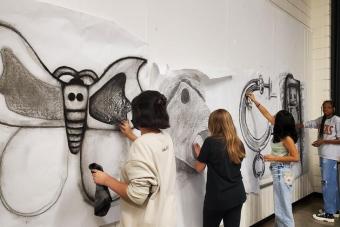 Core Studio: Drawing
Exploration of formal and conceptual aspects of drawing in a contemporary context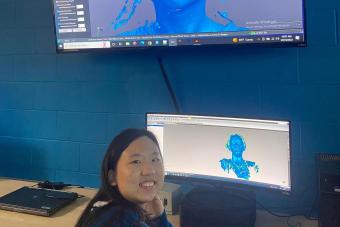 Core Studio: Time and Technology
Exploration of time-based media and digital technologies such as video, sound, and animation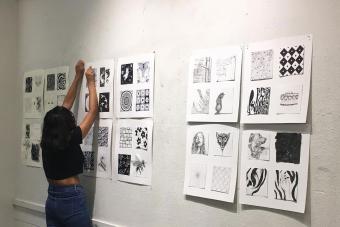 Core Studio: 2D
Exploration of planar works though a variety of materials, media, and processes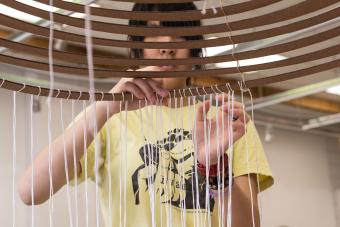 Core Studio: 3D
Exploration of spatial works though a variety of materials, media, and processes
---
Note
Art History majors choose between Core Studio: Drawing and Core Studio: 2D, and do not take the other two Core Studios. Studio Art and Art Education majors take all four Core Studios.