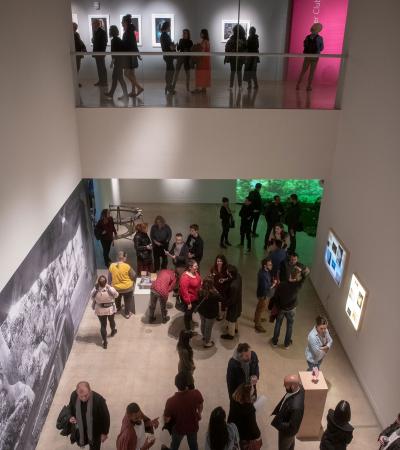 The Department of Art and Art History at The University of Texas at Austin offers a unique environment for students to train as scholars, makers and educators in the visual arts. The department is divided into three academic divisions: Art Education, Art History, and Studio Art. All incoming freshmen take part in the First-Year Core program, which gives them an introduction to different studio art and art history courses.
Students study and create in an impressively comprehensive visual arts program nestled within one of the nation's premier public research universities. With Austin as their playground, students immerse themselves in one of the most creative and proudly weird cities in the world.
Visual Arts Center
The Visual Arts Center (VAC) is the department's 13,000 square-foot gallery space that exhibits the work of national and international artists alongside that of students. Its mission is to provide a platform for artists, curators, and educators to experiment, test ideas, and take risks. Through exhibitions and public programs, it aims to spark generative conversations about art and contemporary society. The VAC is always free and open to the public.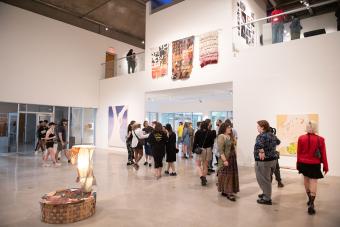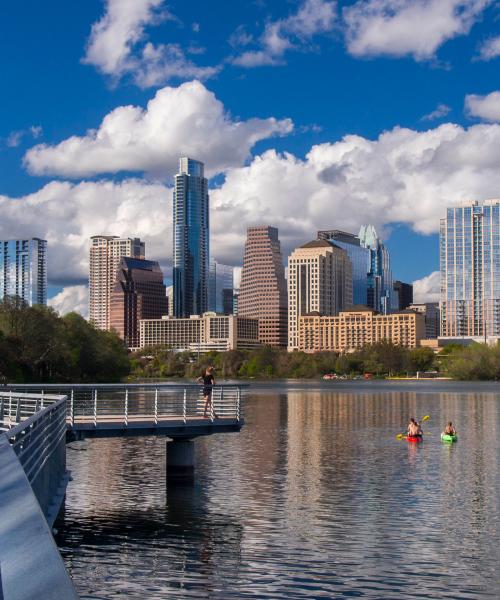 About Austin
Austin is one of the fastest growing cities not just in Texas, but in the entire United States! A large and diverse city, Austin truly has something for everyone. It's a big city surrounded by tons of natural places to explore, and offers some of the best food that Texas has to offer. It's a thriving city full of people working in every industry–the arts, government, tech, environmental work, and almost anything you can imagine. Although it sometimes can be pretty hot, we also have some of the best natural swimming holes in Texas! Austin values both individuality and community, and is a great place for young people to grow and discover their interests.