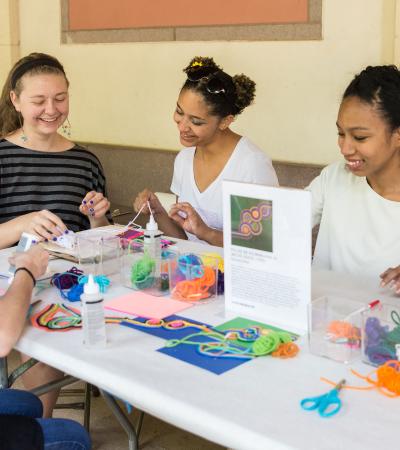 Details below are subject to change. Please confirm all information in the official Course Schedule.
 
Spring 2024 Courses
 
AED 351C
Art Materials, Techniques, and Processes
Dr. Christina Bain
TTH 11–2
This course explores basic vocabulary, materials, techniques, and processes of art production in K-12 school/community environments. Students will learn how to plan and structure learning for meaningful, safe, and age-appropriate art making experiences for diverse audiences.
AED 372
Examining Connections Between Art, Resiliency, and Trauma
Donalyn Haise
W 11–2
This course examines the connection between art, resilience and trauma, with emphasis on the impact of psychological trauma on academic and social emotional well-being. Includes exploration of strength-based approaches for fostering resilience through hands on engagement through the creative arts. Designed for art educators, general educators, teaching artists, designers, social workers, and other professionals who work with youth and adults in schools, museums or community settings.